Made by Jennifer Lee,
Narragansett & Pequot Ancestry
Basketry Classes
Spring 2018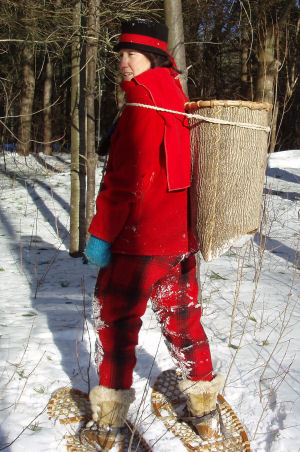 Trees that are shading the garden are debarked in spring. Bark is sewn with spruce root and rimmed with Arrowwood or Red Osier Dogwood. Wood is used for lumber or firewood. All materials self harvested in the Northern Berkshire Mountains of Massachusetts. All baskets are made from a single piece of bark, folded to create shape.
A note about the photos:
Bark texture and color and sizes may vary as each piece of bark is unique.
Photos by Ted B. Sierad, Ed & Helen Pelletier
Pine Bark Baskets
Ash Bark Baskets